Maple Products
Maple syrup can
Maple syrup bottle (various formats)
Maple butter
Maple taffy
Hard sugar loaf (special order)
Please download the full products brochure for details (French only).
Order
To order during the sugaring season (February, March and April), please complete the form below. We will prepare your order that you can pick up directly at the farm. Outside the sugar season, please contact us by phone.
COVID-19 measures for your visit at the farm: Please note that due to the pandemic:
Wear the mask and keep a physical 2 meters distance.
The garage and the toilet are not accessible.
Maple syrup tasting will not be possible.
Finally, if you have symptoms of COVID-19 (fever, cough, fatigue, loss of smell, etc.), we ask you not to visit the farm. Thank you for your collaboration.
"Where there are woods,
There is the heart of the fatherland,
A nation without woods,
Is ready to die."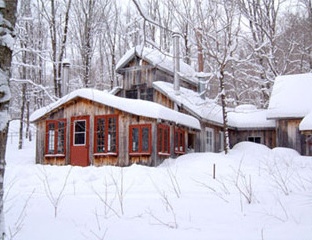 ---