Maple Products
Maple syrup can
Maple syrup bottle (various formats)
Soft sugar
Maple butter
Maple taffy
Hard sugar loaf (special order)
All products brochure. Contact us for prices.
Enjoy a delicious tasting of our maple syrup! Different maple syrup can be tasted, and you have the opportunity to buy maple syrup you tasted.
Guided Tour
A visit to our maple house can be scheduled.
Contact us
for more details.
"Where there are woods,
There is the heart of the fatherland,
A nation without woods,
Is ready to die."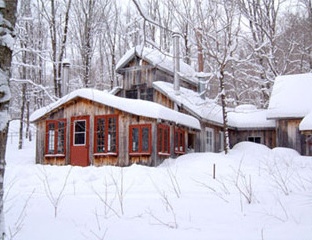 ---